GSA Specialists including re-inspection
Bonded & Insured
Proud member of the following Associations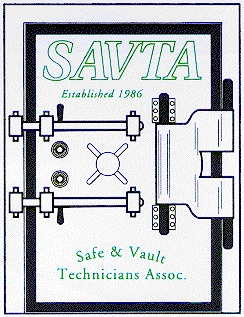 Safe & Vault Technicians Association

National Safemans Organization

Associated Locksmiths of America

Clearstar Security Network
Company info
Bob Snively founded Protection Lock in 1971. His first exposure to the safe and vault business was way back in 1952, when he was first employed by Diebold Corporation.
He was trained as a vault door preventative maintenance technician, which required intimate knowledge of many makes and models of bank vault doors. For a period he even serviced equipment at Fort Knox and Churchill Downs. After many years in the business and having worked for all of the "Big Three", Diebold, Mosler and Lefebure, he set out on his own. Those years of training provided him with the knowledge to service not only vault doors but also night drop safes, under counter equipment and other physical security items such as safe deposit equipment. He quickly developed a large customer base and not only continued servicing banks but also started doing work for the general business population and government agencies. He continued to work until the age of 86 and on July 25th 2010 Bob passed away. He spent over 50 years in the safe and vault business. He touched many lives and like the old saying, "He never met a stranger". He will be greatly missed.
In 1981 after 10 rewarding years of running Protection Lock solo, Bob's son Ron joined the business. Instantly developing a passion for the business, Ron quickly gained experience in all fields of safe and vault service, but his liking for "safecracking" is what he spent most of his time studying. In 1987 he joined SAVTA (Safe and Vault Technicians Association), which was a turning point in his career. After many years of study, classes, networking and field experience he achieved the level of "CPS" Certified Professional Safe Technician. He joined the SAVTA magazine writing staff in 1997 where, for 3 years, he produced a monthly column on bank equipment service. He was then voted to a position on the SAVTA Board of Directors in 2000. He served as SAVTA President from 2005 to 2010 and was voted into the SAVTA Hall of Fame in 2012. Today he is President and owner of Protection Lock and although he travels all over the state of Georgia and Southeastern United States doing safe and vault door openings he still finds time to service a number of banks in the Atlanta, North Georgia area.