GSA Specialists including re-inspection
Bonded & Insured
Proud member of the following Associations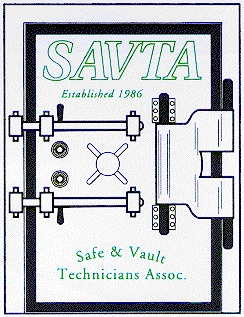 Safe & Vault Technicians Association

National Safemans Organization

Associated Locksmiths of America

Clearstar Security Network
Banks & Credit Unions
Banking institutions have very special needs when it comes to their physical security equipment. (Safes, under counter units, night depository units, safe deposit, time locks, time delays, bank vaults, ATM's and money storage safes).
Insuring that your equipment runs smoothly is what we're all about. We are up to date on all trouble shooting and maintenance requirements for these areas of your institution.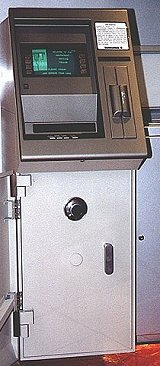 | | |
| --- | --- |
| | Some of our specialties include: changing and trouble shooting combinations, (electronic and mechanical) on all safes and vault doors. |
| | Clean, install and retrofit time locks and time delays. |
| | Service and clean vault doors and safe deposit boxes. |
| | Service under counter units and their key systems. Code key cutting for most major brands of under counter. Diebold, Mosler and Lefebure included. (code cutting: you call me with the code for your key and I cut it and send it to you, saving you a service call.) |
| | Professionally service, open and repair all makes of safe deposit box locks. Our respect for your equipment requires us to use state of the art methods in opening safe deposit boxes, thereby maintaining a well kept vault. Many of today's safe deposit box locks can be picked, saving on both damage, and the cost of a new lock. We also consult on and correct guard key problems. Insuring the integrity of your guard keys is of the utmost importance to Protection Lock. We understand the time it takes to maintain a safe deposit vault so our service techniques will help make your job easier, not more difficult. |
| | Service night depository units. |
| | ATM's: service, open and repair all makes of ATM's. (safe container only) |
| | Key control: Consult and correct key control problems. |
| | Door lock hardware and master systems |
Here at Protection Lock, providing good quality service, in a timely manner is what we do. Let us worry about your equipment, so you don't have to.