GSA Specialists including re-inspection
Bonded & Insured
Proud member of the following Associations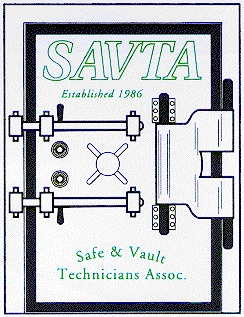 Safe & Vault Technicians Association

National Safemans Organization

Associated Locksmiths of America

Clearstar Security Network
ATM's
Automated Teller Machines
Atm's have been around for many years and it's anyone's guess just how many are being used today. Virtually every bank, grocery store and mom and pop shop has one and sometimes two. And just like safes and vaults they develop problems and need the attention of a trained specialist in surgically opening and repairing them.
Protection Lock provides 30 years of expert service when it comes to opening and repairing all models of atm machines. Lost combinations, malfunctioning combinations and burglaries. I've opened units under every circumstance. As with my other services you get my guarantee of satisfaction.
The following are just some of the manufacturers atm's I service.
Armor Bodi Panzer Cashsource Chubb
Cross De La Rue Diebold Docutel
Fujitsu Hamilton Hyosung Kumihira
Minibank Skilcraft Wincor Nixdorf
Tidel Tranax Triton