GSA Specialists including re-inspection
Bonded & Insured
Proud member of the following Associations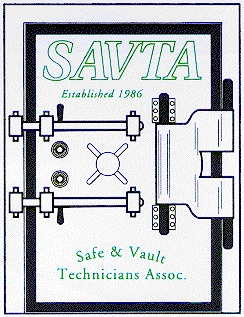 Safe & Vault Technicians Association

National Safemans Organization

Associated Locksmiths of America

Clearstar Security Network
SERVICES
First and foremost, we are experts in safe and vault opening and repair, (safecracking). When manipulation (opening a combination lock by sound and feel without drilling a hole) is not an option we utilize state of the art non destructive techniques, that virtually eliminate damage to the safe or vault door. Protection Lock also has the ability to pick (no drilling) many of the key locks used on high security jewelers safes. In many instances, we are the only company in the state with these key lock picking capabilities. Check with us to see if your safe qualifies
ATM machines: Service, open and repair all makes. (safe container only)
Safes and vault doors: Service and repair of all makes & models. This includes fire safes, burglar safes, antique safes, contemporary safes, money chests, jeweler safes (American and Foreign), and bank vaults. All U.L. (Underwriters Laboratory) ratings included, B-Rate through TXTL 60.
Mechanical combination lock: Installation, changing, troubleshooting and repair
.
High security key locks: American and foreign, installation, service and repair.
Electronic combination locks: Installation, changing, troubleshooting, retrofitting, and repair.
Timelock and time delays: Installation, troubleshooting, cleaning and repair.
Teller under counter systems:
Service, open and repair, maintenance, including key locks and key systems.
Combination lock manipulation: ( the ability to open certain safes and vault doors without drilling a hole in the container)
Highly skilled in manipulation techniques.
Safe Deposit Locks: Service, opening and repair and interchange all makes of safe deposit locks. Key duplication and code cutting.
Basic locksmithing: Rekey locks, sales and
installation of door lock hardware.
Concentrating on service has allowed us to become highly proficient in these aspects of the industry. Which, in the long run, translates into savings for our customers. Keeping equipment functioning properly increases its dependability and overall lifespan. I personally guarantee the highest level of service, professionalism and trust.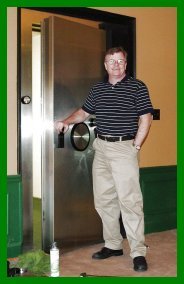 Ron Snively
Owner/ President